Stay Connected
©2023 Auntie Anne's Franchisor SPV LLC
Dragonfruit Mango Trio
A flavor three-for-all with bright dragonfruit and juicy mango combined with our original lemonade. Get it as a Frost with Whipped Cream, Frozen Lemonade or a Lemonade Mixer.
Order Now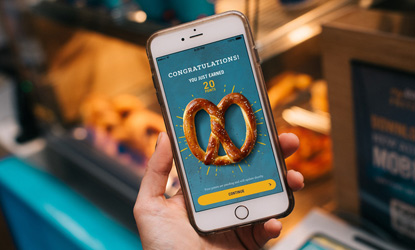 Earn Points. Get Rewards. It's That Simple.
Download the Pretzel Perks app to get exclusive offers and great rewards. With each purchase, you can earn points toward pretzels. Oh how sweet (or salty) it is!