Auntie Anne's Gives Guests a New Way to Chill Out This Summer
Introducing Lemonade Iced Tea, a refreshing twist on a classic drink
June 5, 2017
Lancaster, Pennsylvania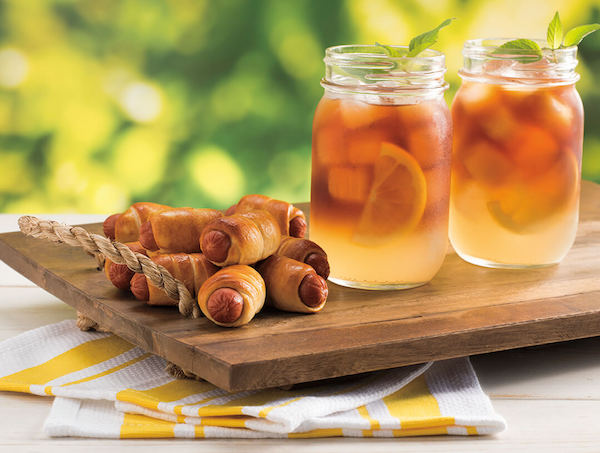 AC not working? Forgot to pack sunscreen? Long lines at the beach? Well, Auntie Anne's® says it's time to chill out! To help guests achieve maximum chill this summer, the world's largest hand-rolled soft pretzel franchise has launched Lemonade Iced Tea, a brand new and permanent addition to its beverage menu.
The core of this new thirst quencher is Auntie Anne's signature old-fashioned lemonade. To take this classic to the next level, it's mixed with freshly brewed iced tea and served over ice. Guests can customize this newest offering with either sweetened or unsweetened tea.
"Since 1988, guests have flocked to Auntie Anne's for our lemonade, a perfect antidote to a hot summer's day," said Carol Pasquariello, vice president of marketing for Auntie Anne's. "We've previously created innovative Lemonade Mixers and Frozen Lemonade Mixers, and now, for the first time, we're offering our take on the perfect summer drink, Lemonade Iced Tea."
Lemonade Iced Tea will be available for a suggested retail price of $2.69 at Auntie Anne's locations nationwide.
About Auntie Anne's®:
With more than 1,700 locations in 48 states and more than 25 countries, Auntie Anne's mixes, twists and bakes pretzels to golden brown perfection all day long in full view of guests. Auntie Anne's can be found in malls and outlet centers, as well as in non-traditional spaces including universities, airports, Walmarts, travel plazas, military bases, and food trucks. For more information, visit AuntieAnnes.com, or follow on Facebook, Twitter and Instagram.