Get $15 off of $75+ when ordered online
Promo code: PROST
Order now
Oktoberfest Catering Package!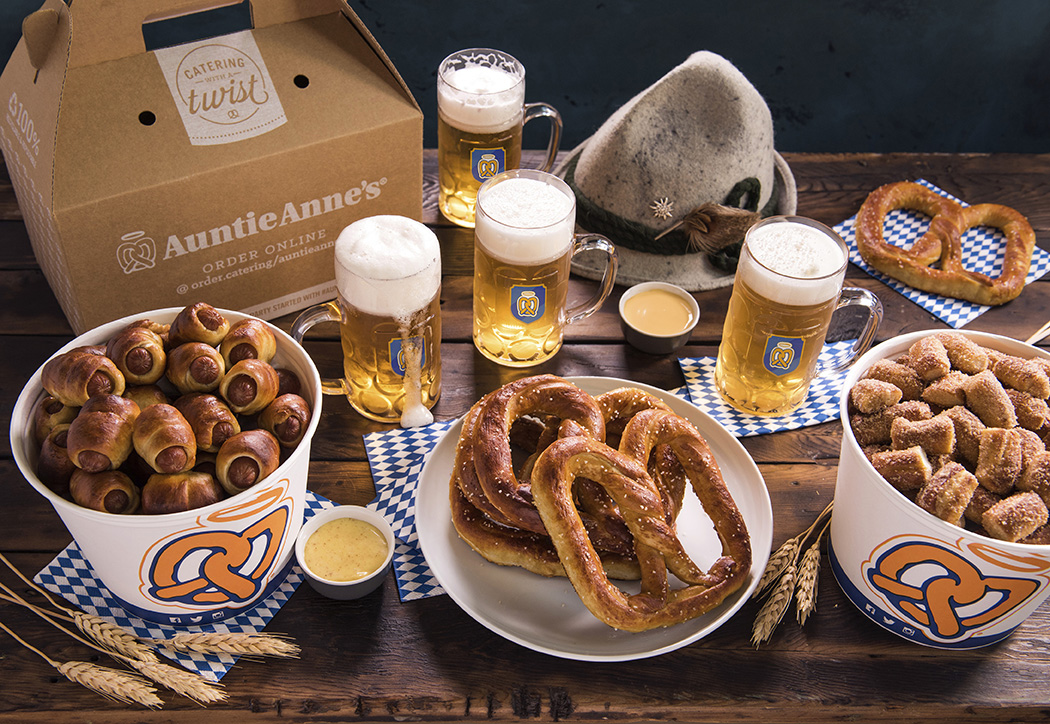 It's time to gather friends and family to celebrate the German festival of Oktoberfest. Great beer and good food is a must for any Oktoberfest, and what pairs better with beer than our freshly baked golden brown pretzels?
Let us help you celebrate Oktoberfest with our Prost Package, which serves approximately 25 people and includes:
One bucket of Mini Pretzel Dogs
One bucket of Cinnamon Sugar Pretzel Nuggets
12 Original Pretzels
12 assorted dips



The Prost Package is available this fall, September 16 through November 3, 2019.
5 Tips For Hosting The Perfect Oktoberfest Celebration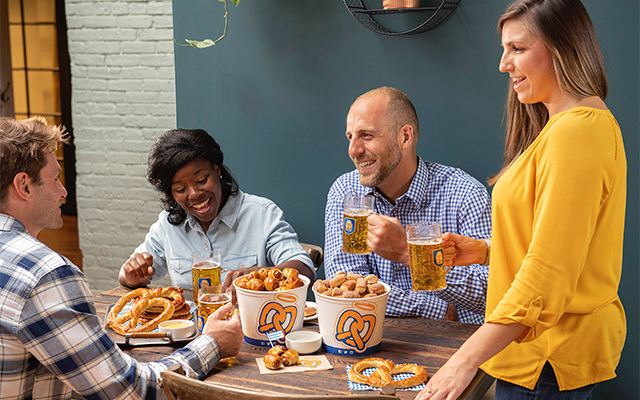 Pick a date and invite your friends, family, and coworkers.

Oktoberfest in Munich, Germany runs September 20 through October 8 this year.

Get authentic German decorations.

The traditional Oktoberfest Bavarian colors are blue and white.

Plan your party menu.

Würstl (sausages), Sauerkraut, Reiberdatschi (potato pancakes), and Steckerlfisch (grilled fish on a stick) are common Oktoberfest foods. And don't forget the brezen (pretzels) - the perfect accompaniment to beer.

Purchase your favorite German beer.

Don't forget the steins!

Order your Oktoberfest Prost Package from Auntie Anne's.

Order online and save $15 when you use code PROST.
Order Now