CINNAMON SUGAR PRETZEL NUGGETS
Small and sweet pretzel nuggets, sprinkled with simple cinnamon sugar, can satisfy even the hungriest. Every single bite is fresh from the oven.

Try it with
Order Now
460

490

Calories

2.5g

5g

Total Fat

300mg

300mg

Sodium

99g

99g

Total Carbs

2g

2g

Dietary Fiber

9g

9g

Protein
Make it vegan by ordering this item without butter.
May include trace, or intentional amounts of milk, eggs, wheat, soy, peanuts, and tree nuts. More Information
freshness guarantee
We guarantee you'll love your pretzel, or we'll replace it with one that you do.
PARTY SIZE IT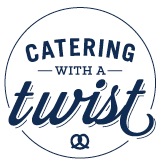 Whatever the occasion, Auntie Anne's Catering offers a variety of products that will bring pure pretzel delight to your event.
Catering Menu