Salted Caramel Chocolate Frost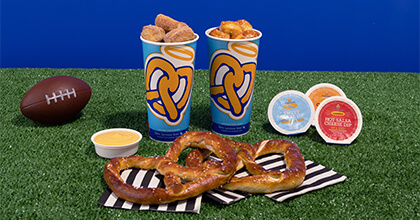 Game Day, Delivered
From The Classics Snack Pack on our football favorites lineup, to the play-making Game Day Snack Pack, we've got all the pretzel players you crave.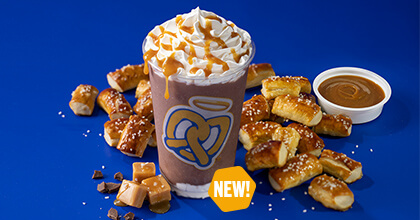 Caramelize It
Add an order of original nuggets and a caramel dip to your Salted Caramel Chocolate Frost to make a trio you are going to crave again, and again, and again.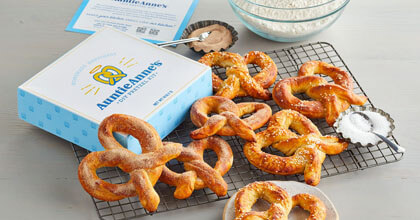 Bake Your Own Pretzels At Home!
Now you can make your kitchen smell like our kitchen with our DIY Pretzel Kits delivered by Harry & David! Our kit comes with everything you need to bake handmade pretzels in the comfort of home.
Get That Dough
Hot, handmade, and buttery pretzels made fresh for you! Already craving? You can order on the app or pick up in store to get that dough.
Get That Dough