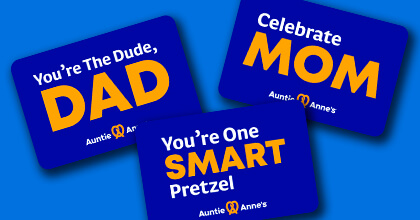 Gift of Pretzels
Get Moms, Dads, and Grads the freshest gift of all! Buy any gift card online and get a FREE Original or Cinnamon Sugar Pretzel through Auntie Anne's Rewards. Offer valid thru 6/25/23. Terms and Conditions Apply.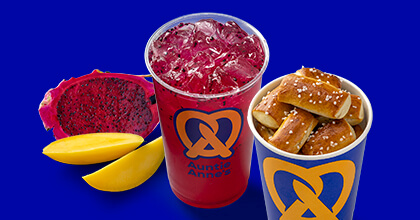 Dragonfruit (and Pretzel) Delivery!
Get any of Auntie Anne's vibrant frosts and lemonades delivered straight to your door this summer. And twist it up with hot, golden brown pretzels too.
Get That Dough
Hot, handmade, and buttery pretzels made fresh for you! Already craving? You can order on the app or pick up in store to get that dough.
Get That Dough