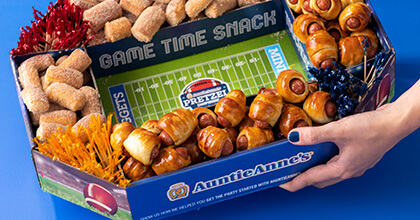 Snack Stadiums are Back!
Just in time for the big games, snack stadiums with everything you need to cheer from the couch or the tailgate! Choose your two teams from our bucket lineup: cinnamon sugar nuggets, salty nuggets or mini pretzel dogs. Get your choice of two pretzel buckets with six dips and a FREE snack stadium!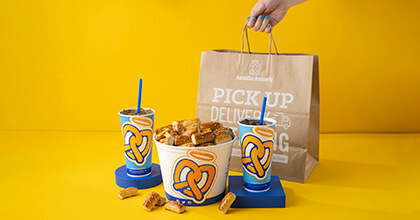 Get That Dough Delivered
Did you know Auntie delivers? Order online to get fresh, hot, and buttery pretzels delivered to your door. Doughing it right!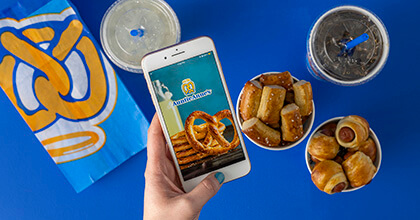 Easy to Order. Easy to Earn.
Earn points towards sweet (and salty) rewards every time you order or visit with the Pretzel Perks App. Order ahead and skip the line or get pretzel snacks delivered straight to your door.